You Can't Tell A Book By It's Cover
Did you know that houses are like books in some respects? The exterior doesn't always tell the story of the interior—though, to be sure, both are certainly indicators. A book with a salacious skin-filled graphic on the outside will likely have a certain kind of writing on the inside inside, just like one with spaceships and aliens on the cover will have another.
According to Sandpiper Property Management, a house without paint and in disrepair probably won't be a mansion on the inside; but then, just because a house doesn't have all the trappings of modernity in an exterior sense doesn't mean it is bereft of wonders on the inside.
Property value can be humbly increased through inside upgrades that often only take a relatively short period of time to perform. If you can sit down for a week and figure out where you can cost-effectively upgrade your home, then the actual upgrades—if studiously attended to—may only take a month or two; provided they're performed with all strategy and professionalism.
Take The Attic Remodel As A "For Instance"
Most homes have an attic, don't they? Most homes don't use this space, either. Maybe because it's drafty, maybe because cleaning it would be too much of a hassle, and maybe because underlying structural stability isn't "up to snuff", as the saying goes. But for any reason except for structural stability, not using the attic is just a waste.
What are you storing things up there for? You've got a garage! Throwaway the junk, keep the heirlooms, garage-sale the rest. Then sweep and mop, if mopping is possible, put down some rugs, clean the walls and either put pictures, posters, wallpaper, or a new coat of paint on them. After that decide what kind of room you want. Extra bedroom, or study?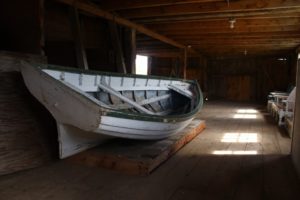 The bedroom may or may not add value to your home. Some markets actually have scenarios where an additional bedroom ultimately declines a home's value; have a realtor explain the ins and outs to you. Perhaps it's better to make this upstairs room an additional study, or even a theatre with a screen and a projector. Additionally, it could be a greenhouse, if it's lit well enough during the day.
Replace Plumbing Fixtures
Your house is going to need replacements in this area eventually anyway. When is the last time you encountered a faucet from the 1800s? How about the 1920s? How about the 1980s?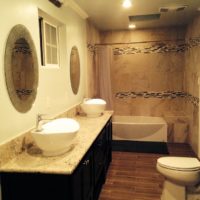 Time is the great equalizer, and only those fixtures designed to stand the test of time will last longer than a few decades. Sometimes going the "luxury" route represents a perennial investment; especially if you install a system made out of stones or metal known to have a long shelf life.
Designer vessel sinks from Maestrobath are contemporary and modern handmade Italian bathroom sinks that provide clients a taste of luxury. They're also designed to last a long time, retaining their value while adding to your property's.
Bathroom remodels in general are a great idea and can be done with relative cost-effectiveness should they be appropriately approached. Wear and tear definitely play their part, but so long as you're regular about maintenance, this shouldn't be a huge issue. The home's previous owner may not have been regular; in which case you'll definitely end up spending more.
Internal Upgrades Raise External Values
Bathroom fixtures, space utility, and more are to be recommended as you go about considering remodel options. Crunch the numbers well enough beforehand and you'll be able to actually make more money than you put in, which is the only way to make an investment worthwhile.
Author Bio
Kevin Bennett
Title: SEO Marketeer
Kevin is an SEO marketeer with who designs value-rich content aimed at increasing clientele for expanding businesses. Networking, building partnerships, and providing quality products with shareable value make this possible. He's an author (Amphibian and The Thief and the Sacrifice to his credit) whose professional writing follows business trends in technology, marketing, SEO application, and much more.
Kevin is an online marketer with Quikclicks, who has helped a long list of successful clients launch thousands of websites in their 15 year existence. Quikclicks specialises in ranking websites high in Google and delivering quality customer enquiries. Kevin is an author (Amphibian and The Thief and the Sacrifice to his credit) whose professional writing follows business trends in technology, marketing, SEO application, and much more.