Buying a home can bring a wide range of emotions and purchasing a home in a post-pandemic landscape can add another layer of complication. Spring is notoriously considered a busy time in the real estate world so if you are thinking about buying a home or renting at Casselberry apartments this season, there are a few considerations and things to be aware of to ensure a smooth transition as you enter into this next chapter.
Be prepared to buy in a competitive market
Over the past year, home prices have been on the rise as sellers have been put in the driver's seat of the housing market. The pandemic has changed the day-to-day lifestyle for many, meaning that individuals are finding that their new normal could be better suited in a different home or location. This combined with historically low-interest rates has caused inventory issues for potential buyers resulting in a highly competitive market.
If you are buying this spring, it is important to be prepared to buy in a seller's market and understand the implications behind this. For example, in most markets, there are going to be a significant number of offers on one house, which can drive up the price, cause a bidding war or result in other buyers removing contingencies or home inspections from their offer. Equipping yourself with this knowledge and making necessary preparations ahead of time can put you in a better position to jump on a home that you like when the time comes.
Mortgage rates are low
As previously mentioned, interest rates are historically low, making this season a unique time to buy a home. While you may experience frustration because of the competitive housing market, remember that because the interest rates are so low, you will pay less over time. Shop around to find the best rate because having a lower interest rate on a mortgage (even by less than a point) can significantly add up.
Another consideration when financing a home with low-interest rates is determining if it is within your budget to shorten the term of your loan. For example, if you are considering a 30-year mortgage but have room in your budget for a higher monthly payment, it might be worth looking into financing your home for 20 or even 15 years. Shorter-term mortgages usually have even lower rates and can help you to build equity much faster than a 30-year loan.
Be financially prepared
When searching for a new home, there are both direct and indirect costs to prepare for to put you in a better financial position. Some direct costs include the price of the home, the taxes, and the real estate agent's fee (which the seller pays for in most scenarios). A cost to consider when home searching is to understand the property taxes and ensure that they are accurate. Depending on when the home was last assessed, the property taxes might be raised if multiple homes in the neighborhood are selling for higher than the assessed values. It's important to prepare for this ahead of time so you're not stretching yourself too thin once you are a homeowner. This is why it is helpful to have an updated budget based on your new financial needs. Remember to keep in mind potential home repair costs, higher utility bills, and yard upkeep in this new budget.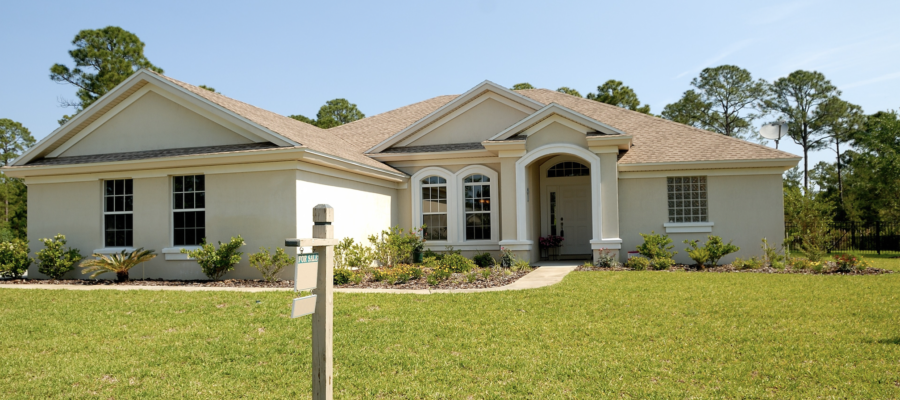 An indirect cost to consider budgeting for is securing a life insurance policy. Being a homeowner comes with new responsibilities and obligations. If you are sharing your home with dependents or a partner that relies on your income to make monthly payments, it's important to find ways to support and protect them as well. Having a life insurance policy with enough coverage to account for your mortgage ensures those that live with you would be financially protected in an unforeseen circumstance.
Prioritize your needs versus wants
When buying a home this spring, it's important to understand that you will be purchasing in a competitive market. This means that there might be certain sacrifices you have to make when choosing a home. Move-in ready properties in desirable neighborhoods are going to sell fast so determine if there are certain characteristics that you are willing to forego to secure a home. Make a needs versus wants list and try to be as critical as possible to ensure that you are still able to find a home despite the challenging circumstances of the current market. Consider the amount of time you plan on staying in the home as well because if this is going to be your forever home, there might be more features you are looking for (or features you are willing to sacrifice) to allow for your future needs. For example, if you are looking for a home with a pool but the options are slim, consider looking for a home with a property that allows you to install a pool down the road.
Plan ahead for moving day
If you are buying a home this spring, you most likely have a lot on your plate. Between scheduling home inspections, getting appropriate paperwork ready, and making preparations for the closing date, there is a significant amount of work involved. During your planning, remember not to overlook the importance of getting ready for the actual day that you move. Due to the fact that spring is a busy season for moving, you may face challenges when looking for moving companies or equipment rentals. By scheduling your moving company ahead of time, you can alleviate some stress associated with move-in day. Furthermore, consider packing away items that you rarely use to get a jump start on this process so that you aren't rushed when it is actually time to move.
When buying a home this spring, you might face a unique set of challenges. However, equipping yourself with the knowledge necessary can help you yield the best outcome during your home buying experience. Remember that with patience, diligence, and intentional planning, you can secure a new home as you move into the next phase of your life.