While there are a lot of home improvement and renovation projects you can do that will add value to your home, some of those projects aren't right for your home. If you love the way your kitchen looks and functions, why would you spend thousands on new cabinets and flooring for that room? Adding a game room to your home can add both function and value. It provides the perfect place to relax with family and friends, but it will also make your home more appealing to buyers later. Creating and building the perfect game room starts with choosing the right location.
Pick a Location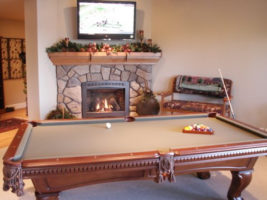 Picking the location is the first step in building a game room. Depending on the layout of your home and the space you have available, you might put a game room in your basement or attic. This moves the action away from your living spaces and ensures that you won't disrupt others as you play. If you have a one-story home, you might consider turning your home office or even a spare bedroom into a game room.
Consider Soundproofing
Using soundproofing materials and products is necessary for game rooms that are closer to your living spaces. If you need to finish a project for work or school, you don't want to hear people shouting and laughing from that room. Heavy drapes are perfect for use on any windows in the room, and you can put carpeting or rugs down on tile or hardwood floors. You may want to add soundproofing materials to the walls or inside the walls too, which ensures that you never hear a peep coming out of that room. There are even soundproofing materials designed for use on the ceiling.

Add the Right Furniture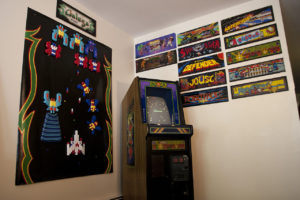 The right furniture can really make the room pop and make it work more for your needs. Furniture made with stainless steel table legs are durable and can withstand years of fast-paced action. You can also purchase the legs separately to replace the wood or cheaper metal legs on your game room tables. The perfect furniture for the room depends on how you'll use it. If you want to kick back and watch movies with friends, add a comfortable couch and some upholstered chairs. If you want a room that you can use for playing video games, parlor games and board games, look for lightweight furniture that you can easily move.
Make the Space Functional
You really want to make your game room as functional as possible. Some people make the mistake of creating a room that looks great but doesn't work for their needs. If your friends love playing video games and hate board games, adding a large coffee table in the room doesn't make sense. By the same token, those who love board games may not want to add a television to the room. Create a simple design on a piece of paper that shows how you'll use each area of the room before bringing in furniture and decorations.
Game room decorations can include framed movie posters that you hang on the wall and helmets or sports memorabilia relating to your favorite teams. While you want the right decorations in the room, you also need to think about location, furniture and making the space more functional.