When building a new home, there are so many elements to consider. But it is essential to carefully plan out a functioning wardrobe for your master bedroom. Planning a custom wardrobe design will allow you to build something that you will actually use and match your needs and tastes.
Know your space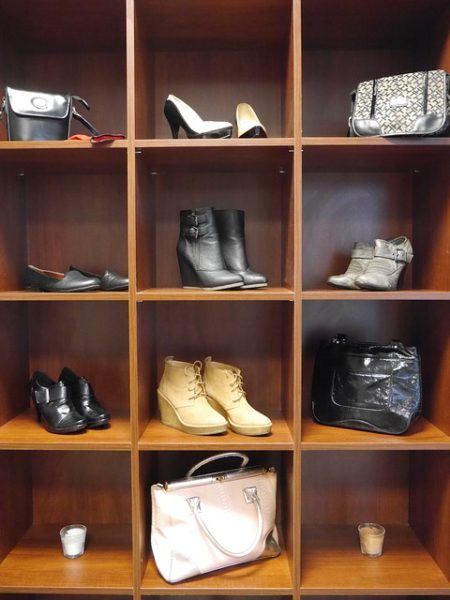 The first thing to consider is where the wardrobe will go. Do you have a special niche for it, or will one need to be created? Will the closet need to be built into the
wall, or will you need a free standing wardrobe? Consider the final look and feel of the whole room and see how much space you have to work with. The process of going through this design stage thoroughly, can ensure you make better use of the space.
You should consider the final look and feel of the room and what materials and colours it will have to allow you to know what type of wardrobe you want, whether fitted, built in, walk in, or freestanding. Closets that are appropriately organised can also make the entire room look much tidier. Take into account important factors like doors, what type of storage space you need, and what will be stored. Sliding doors are perfect for rooms with limited space, while hinged doors will require room to swing outwards.
Know your needs
It is very important to figure out which wardrobe components you require and how much of each component you will need. Do you need hanging space, drawer space, or just shelf space? Will your partner have the same storage requirements, will it be only clothes, or will you be storing personal items in your wardrobe as well? Divide your clothes into each of the sections as follows:
Full Hanging: Ideal for dresses and coats (up to 1700mm long)
3/4 Hanging: Ideal for shorter dresses and trousers (up to 1500mm long)
Half Hanging: Ideal for shirts and skirts (up to 1000mm long)
Wardrobe Shelving: Ideal for folded items such as t-shirts and shorts
Wardrobe Drawers: Ideal for storing socks and underwear
Know your look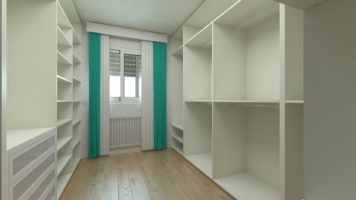 It is important to know what the look and feel of the rest of the room will be. Don't discount the power of the wardrobe! It has a tremendous effect on the overall success of your room design. A wardrobe that doesn't
match the rest of the room will stick out like a sore thumb and look awful. Also, consider if you are a tidy person, will you be still neatly folding your clothes into an open wardrobe or do you tend to shove clothes into shelves with the intention of ironing and folding them neatly later? If you aren't a neat freak, don't go with an open wardrobe. Maybe factor in an "in play" chair or chest to throw your clothes over and build this into the design so it feels a part of the life of your wardrobe.
Lighting is very important consideration too. Sunlight can deteriorate clothes so don't allow too much natural light to fall over the contents of your wardrobe.
Know your budget
There are a variety of ways to build your dream custom wardrobe, either a cabinet maker, a trip to Ikea or even consider searching for a second hand cheap wardrobe for sale online. If you would rather consult a professional, there are many wardrobe experts that can help you design a good and space saving wardrobe for your bedroom, but ensure that you know what you really want and need. This way, you'll get the perfect wardrobe of your dreams.
Andrea Colloff is a freelance writer for the company eRowz.