Run, Dean, Run!
---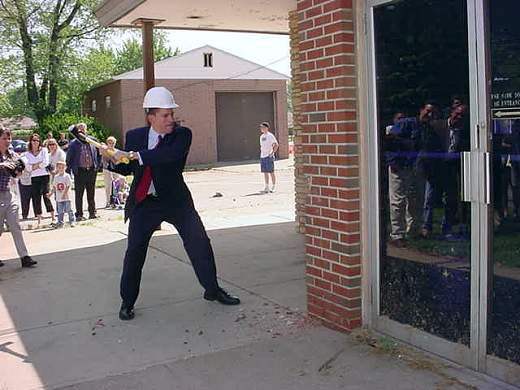 It's official -- everyone's favorite little Presidential contender, Dennis Kucinich, might get a major primary challenge for his oft-neglected 10th CD seat!  Parma Mayor (and former Minority Leader of the Ohio House) Dean DePiero might take on Kucinich in the Democratic primary next year. 
DePiero was Minority Leader for the Dems during the hopeless days of this young century.  Back when everyone was convinced the GOP stranglehold on Ohio guvmint would be unbreakable for a very long time.  Yeah, those days.  But he served -- and served well -- before heading back home to serve as a very popular Mayor in Parma. 
So, while Kucinich is off chasing Presidential windmills, the residents of Ohio's 10th Congressional District just might get what they really deserve -- a strong Democratic Representative who is focused on the needs of Cleveland's west side.  Regardless of the outcome, the primary would force Kucinich to work for voters' support, rather than dialing it in for yet another election.
Run, Dean, Run!